18' Tall Water Slide with Pool Lego Block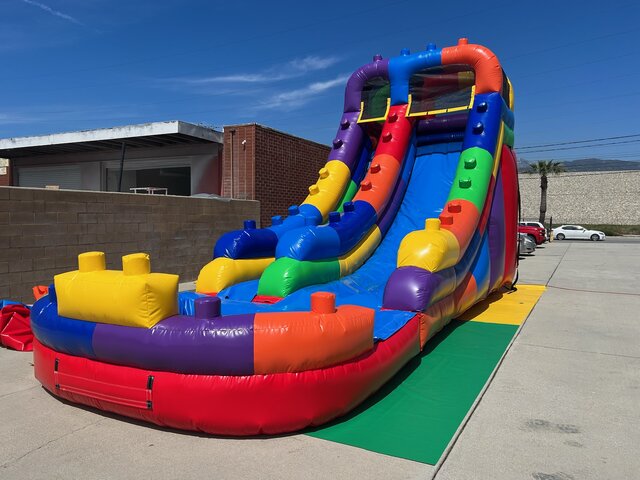 Description
18' tall
Introducing our thrilling 18' Tall Water Slide with Pool Lego Block! Get ready for an exhilarating aquatic adventure that will keep the whole family entertained for hours.
This impressive water slide stands at a towering 18 feet, making it one of the tallest slides on the market. The towering height adds an extra element of excitement as you climb to the top and prepare for an adrenaline-pumping ride down.
Constructed with high-quality Lego blocks, this water slide is not only durable but also customizable. Let your imagination run wild as you design and build your own unique slide structure. The Lego blocks allow for endless possibilities, ensuring that each slide is a one-of-a-kind masterpiece.
The slide features a gentle slope and a smooth surface, ensuring a safe and comfortable ride for users of all ages. As you glide down, feel the rush of cool water splashing against your skin, providing a refreshing escape from the summer heat.
At the bottom of the slide, a spacious pool awaits, providing a perfect landing spot. Dive in and splash around, creating memories that will last a lifetime. The pool is designed with safety in mind, featuring a non-slip surface and sturdy walls.
Setting up the 18' Tall Water Slide with Pool Lego Block is a breeze. The Lego blocks easily snap together, allowing for quick assembly and disassembly. The compact design makes it convenient to transport and store when not in use.
Whether you're hosting a backyard party, a community event, or simply want to add some excitement to your summer, our 18' Tall Water Slide with Pool Lego Block is the ultimate choice. Get ready for endless fun and create unforgettable moments with this incredible water slide.